Junior Members are the
STARS of TENNESSEE!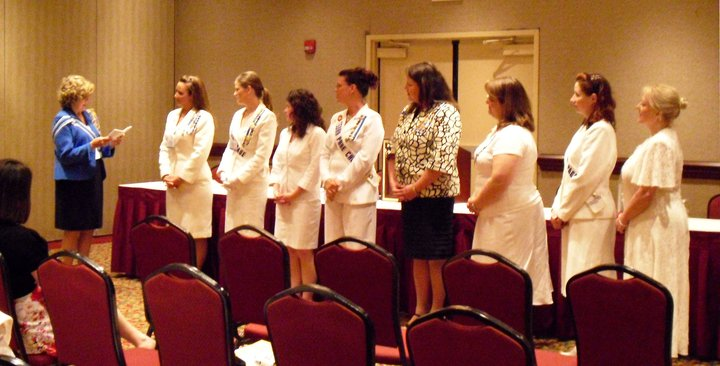 A Junior Member is a DAR member age 18 through 35 years of age (until her 36th birthday). She holds full membership in the National Society, State Society, and her chapter, and when qualified, she may serve as an officer and chairman at all levels. Many Tennessee Junior members join with their mothers, grandmothers, and aunts. Tennessee Junior members are college students, career women, and stay-at-home moms. TSDAR chapters understand time and family constraints and are making many efforts to accommodate these young women. The Tennessee Society supports junior membership by encouraging active participation within all levels of the organization. The Tennessee Society is proud to have the only chapter organized on a college campus - the Daughters at the University of Tennessee Junior Members join DAR for a variety of reasons and have diverse interests; however, working together for a common goal forges many friendships and offers endless opportunities for personal and professional growth inside and outside of DAR. Junior Members are the future of DAR and Tennessee Daughters are proud of our young women!


Helen Pouch Memorial Fund
The Helen Pouch Memorial Fund is the National Junior Membership Committee's official fund-raising project. This fund is named in memory of Helen Pouch (1901-1919) who was the daughter of Mrs. William H. Pouch, the first National Chairman of the Junior Membership Committee in 1937, and later President General, 1941-1944. The fund provides scholarships, medical aid, and general financial assistance to the two DAR supported schools, Kate Duncan Smith DAR School in Alabama, and Tamassee DAR School in South Carolina.
The Outstanding Junior Member Contest
The Outstanding Junior Member Contest, begun in 1963, honors young women who have truly promoted the goals and purposes of the National Society, and have participated in community activities. Chapters honor a junior member by nomination to Chapter Outstanding Junior. Announcement of the state winner, Cecile Winberley, was made during the 105th State Conference.

Cecile Wimberley, of the Rhea-Craig Chapter was named 2010 Tennessee State Outstanding Junior. Cecile has served as a page at the state and national level, and as Tennessee Society State Corresponding Secretary. In her chapter she has served as Regent and has held many committee chairmanships.
A wife and mother, Cecile has devoted countless hours to community volunteer work as well as serving as an attorney in her firm. She has a BS from Lipscomb University and a Juris Doctorate degree from the University of Tennessee. Cecile automatically competed in the national level contest and was honored in July during Continental Congress.
Paging
Pages are Junior Members who serve as hostesses, errand-runners, personal assistants, and flag-bearers at state events. Tennessee Junior Members learn that paging is a great way to get to know the inner workings of DAR on the state and national levels. The Tennessee Society holds their state conferences on weekends to accommodate all those working mothers, professionals, and students. Paging is an excellent way to get to know other juniors and members of the organization. Tennessee Junior Members have developed lifelong friendships with other pages and they treasure the memories of their paging experiences. They have FUN serving the Society!

For information on junior membership, contact our State Junior Membership Chairman.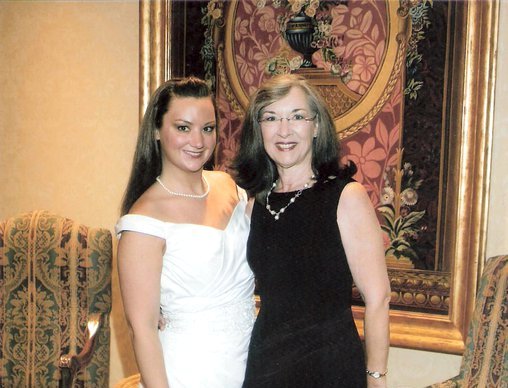 Let me tell you why I am a Daughter......
I am probably 30 to 50 years younger than most of you.
I have no idea why you wear white gloves (the last time I wore them I was seven and it was Easter).
It is because I am your daughter, your granddaughter, your great granddaughter, your great, great granddaughter, and so on ... back generations to that person who made a sacrifice for me and my children.
Because you are my friend, someone who is separated from me by a generation (or two or three) who I would not have the privilege of knowing if I were not a Daughter.
Because I think everyone should take a look at their roots and feel the strength from decades past and pass it forward.
Because making time to be a Daughter is taking time to share a heritage too precious to forget.