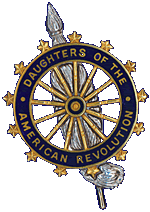 Home | History | Officers | Projects | Programs | Events & News | DAR Links | Contact Us
John Nolen Chapter
Nolensville, Tennessee
Chapter Programs
---
Our meetings are held on the third Saturday of each month, from September to May, at 10:30 AM, with the exception of November and December, when they are on the first Saturday of the month.
Home | History | Officers | Projects | Programs | Events & News | DAR Links | Contact Us
---
The DAR Insignia is the property of, and is copyrighted by , the National Society of the Daughters of the American Revolution.
Web hyperlinks to non-DAR sites are not the responsibility of the NSDAR, the state organizations, or individual DAR chapters.
Website designed by Joan D. Clark
and maintained by the TSDAR VIS Committee.