About our Chapter

The Margaret Gaston Chapter, NSDAR was organized by Mrs. Susan Shelton Tarver in Lebanon, Tennessee, on January 30, 1897, and chartered on October 30,1897. It is the eighth oldest chapter in the state of Tennessee.



Membership

Any woman is eligible for membership who is no less than eighteen years of age and can prove lineal, blood line descent from an ancestor who aided in achieving American independence.
If you are interested in becoming a member of our chapter please send an email to our registrar, Vicki Hines.




Our chapter meets monthly from September through May. Time and location information may be requested by emailing the chapter.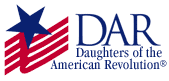 National Society Daughters of the American Revolution

Tennessee Society Daughters of the American Revolution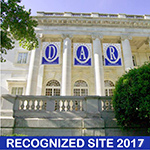 The content contained herein does not necessarily represent the position of the NSDAR. Hyperlinks to other sites are not the responsibility of the NSDAR, the state organizations, or the individual DAR chapters.


Website created and maintained by Lynna Rawlings.