We support
our troops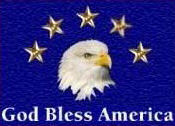 They defend
our freedom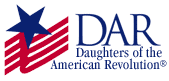 Campbell Chapter was organized on December 20, 1894, by Mrs. James Stuart Pilcher (Margaret Hamilton Campbell Pilcher), and was the second chapter to be organized in Nashville with fourteen charter members.
At the suggestion of Mrs. Mathes, the Tennessee State Regent, the name Campbell was chosen by the chapter members in honor of Colonel/General William Campbell of Fincastle County, Virginia, who commanded forces of the Continental Army. Many of the soldiers who served under his command later played a vital role in the settlement and development of Tennessee. Colonel Campbell was a cousin of Captain David Campbell of Virginia, who was one of the Revolutionary War ancestors of Mrs. Pilcher, the organizing regent of Campbell Chapter.
In 1919, a collection of rare and valuable books on Tennessee history was presented to the National DAR library by Mr. John C. Brown, in memory of his mother.
In 1924, Mrs. B. F. Wilson donated a chair to Continental Hall. In the years 1935-37, the chapter helped furnish the Tennessee Room in Continental Hall and donated a clock that once belonged to Andrew Jackson.
(Compiled by Mary Boyd Fleming, "History of the Tennessee Society Daughters of the American Revolution, 1892-1990"; Campbell Chapter, p. 188.)