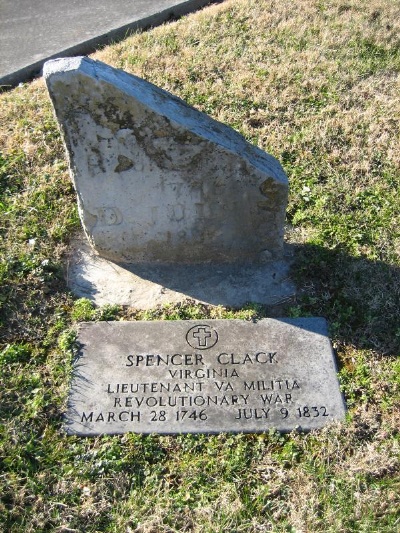 The Spencer Clack Chapter, NSDAR, was organized on May 23, 1928. The origin of our chapter goes back to 1927 when plans were formulated by Mrs. Helen (Mack) Maples to organize a DAR chapter in Sevierville, Tennessee. Mrs. Maples succeeded in bringing together the first twelve women to form our chapter. They were all direct descendants of Lieutenant Spencer Clack, the great-great-grandfather of Mrs. Maples.
Lieutenant Spencer Clack was an American Revolutionary War soldier from the state of Virginia. After the war, he relocated and settled in what is now known as the city of Sevierville in Sevier County, Tennessee. He played a prominent role in the history and development of Sevier County and the state of Tennessee. He served in Tennessee's first constitutional convention, in the lower house of Tennessee's first General Assembly, and for one term in the State Senate.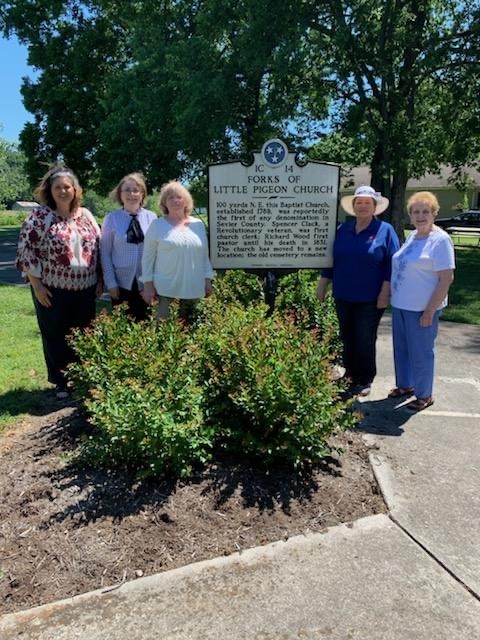 Spencer Clack helped to organize and was very active in the first Baptist church established in Sevierville and gave the land for the first cemetery in the town. He and other prominent citizens of early Sevierville were buried in that cemetery. Only a small portion of the cemetery remains today. It was established as Cemetery Park in 1976.
Spencer Clack died in Sevier County on July 9, 1832, at the age of 86.
Spencer Clack Chapter, NSDAR, placed American flags by each grave marker in the cemetery for Flag Day 2020.