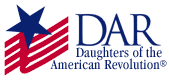 Cumberland Chapter

Nashville, Tennessee

Organized December 15, 1893
Celebrating 117 Years of Service








Web hyperlinks to non-DAR sites are not the responsibility of the NSDAR, the state organizations, or individual DAR chapters.


Webmaster: Amanda Ingram

This page last modified on Saturday, October 5, 2013.


Cumberland Chapter History
CUMBERLAND CHAPTER was organized February 1, 1893, and chartered on December 15, 1893. It was the second chapter organized in Tennessee, and the 61st chapter in the National Society.

The first documented meeting took place at the home of Mrs. Ida T. East, but it is possible that the ladies met earlier at the Nicholson House Hotel to discuss organizing the chapter. Mrs. East, organizing regent, also served as Cumberland's first chapter regent from 1893 to 1894. There were fourteen charter members, among them Jeannette Tillotson Acklen, who later served as State Regent of Tennessee.

The chapter was named in honor of the Cumberland Mountains, Cumberland Gap, and the beautiful Cumberland River. They were named in 1750 in honor of Prince William, Duke of Cumberland, the son of George II of England and a celebrated British General.