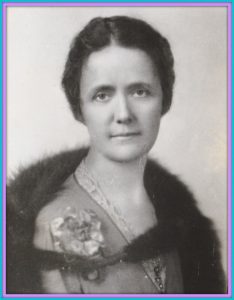 Our Patriotic Beginning
Rhea-Craig Chapter was founded June 3, 1931, when Annie Rhea Gaines Clark was appointed organizing regent for a new DAR chapter. The chapter's first meeting was held October 16, 1931, in Sweetwater, Tennessee. Members chose the name Rhea-Craig  to reward Mrs. Clark for her efforts to organize the chapter. Both Reverend Joseph Rhea and Captain Robert Craig were patriot ancestors of Mrs. Clark.
Our Namesake Patriots
Reverend Joseph Rhea was born in Londonderry, Ireland, in 1715. His family sailed to the American colonies aboard the "George."  During the American Revolutionary War, Reverend Joseph Rhea served under Colonel William Christian in the military expedition to Tennessee and Virginia. Reverend Joseph Rhea and his associate, Reverend Charles Cummings, were the first ministers to preach in the territory that is now Tennessee.
Captain Robert Craig was born in 1744 on the ship his family was sailing from Ireland to Lancaster, Pennsylvania. During the Revolutionary War Captain Craig served under Colonel Galbraith and Colonel Lowry in the 3rd Battery, Lancaster County, Pennsylvania. After the war Robert Craig served as a member of the legislature in 1784 and was the commissioner for Lancaster County, Pennsylvania, in 1778.
Bring Your Own History
You might have an ancestor who served in the American Revolution and like many of us, you may not be aware of it.
Did you know not all patriots were men? Many women also served and are recognized as patriots. They participated in battle, provided food, gave nursing care and shelter to the struggling colonists. In addition, they furnished horses and wagons as well as guns to aid in the battle for freedom.
We have the experience to help you find and verify your patriot; you don't need to be a computer expert. We really enjoy working with prospective members to help them locate an ancestor who participated in our country's fight for freedom. 
Photo of Annie Rhea Gaines Clark property of Rhea-Craig Chapter
Photos of grave markers for Captain Robert Craig and Captain Joseph Rhea courtesy of Find-a-Grave