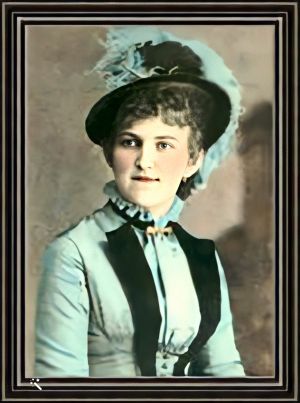 Thirteen women born of pioneering ancestors and with high enthusiasm met on February 5, 1897, at the home of Mrs. Abbie Wardlow Scudder in Shelbyville, Tennessee, and formed the eighth chapter in the state. The chapter was admitted to the National Society under their hand and seal on February 17, 1897, seven years after the National Society DAR was organized.
When the time came to name the chapter, all thirteen members all had an ancestor worthy of having the chapter named after them. The city of Shelbyville, Tennessee, was named in honor of Colonel Isaac Shelby, a courageous American Revolutionary War hero. It seemed only fitting that our DAR chapter be named in his honor as well.

Mrs. Abbie Wardlow Scudder
Mrs. Maude Wardlow Alley
Miss Carrie Nove Wardlow (Williams)
Miss Carrie Choice Sims
Miss Anne Caroline Ruth
Mrs. Elizabeth Sandusky Tipton
Miss Ellen Nell Sandusky
Mrs. Georgia Strong Moody
Miss Leola Arnold (Mrs. J. L. Walker)
Miss Mabel Clair Arnold (Smart)
Miss Annie Syer (Sam Thompson)
Miss Frances Elizabeth Thompson
Mrs. Mollie Thompson Davidson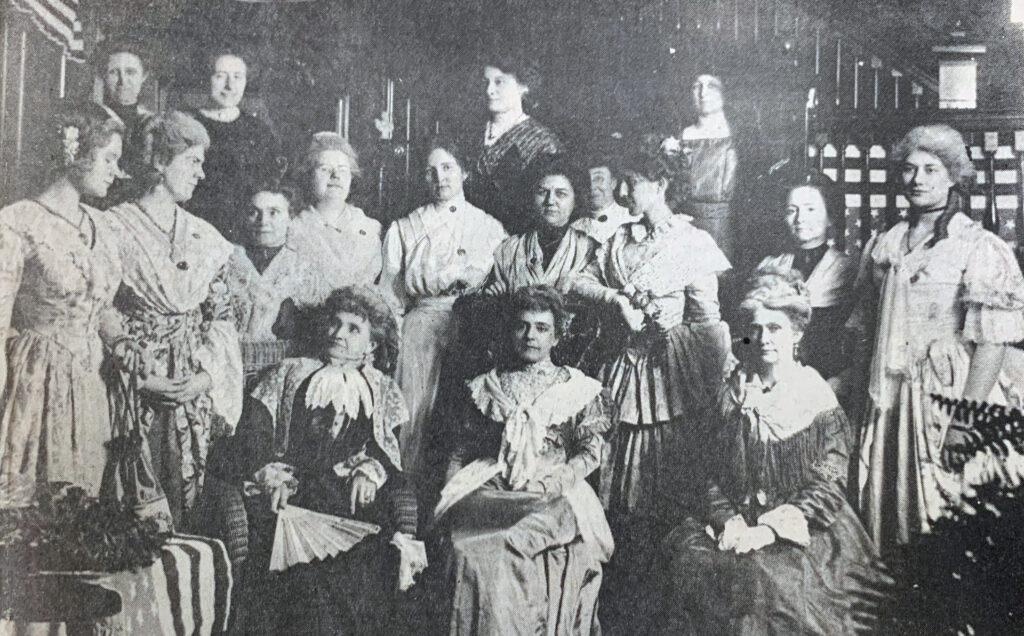 Isaac Shelby was born on December 11, 1750, in Hagerstown, Maryland. After Pontiac's War destroyed his father's fur business, Shelby's family moved to the vicinity of present-day Bristol, Tennessee, in 1770. Several years later, Shelby was commissioned as a lieutenant in Virginia's militia and served in a 1774 campaign against the Shawnee and Mingo Indians initiated by Virginia's Royal Governor, John Murray, 4th Earl of Dunmore.
After completing his military service, Shelby began work as a land surveyor. His time as a civilian, however, would be short-lived. In 1776, Shelby was appointed as a captain in the Virginian forces defending the new state against the British. Shelby's experience living and waging war on the frontier would prove useful. From 1777 to 1779, he led several expeditions to the west to procure supplies for American forces. In 1779, he also helped guard a commission sent to extend the North Carolina-Virginia border to the west, a project which incidentally placed his home in North Carolina. He was subsequently commissioned as a major in the militia of his new home state.
When the British captured Charleston, South Carolina, in 1780, Shelby was surveying land in present-day Kentucky. He assembled a force of militia to resist the British occupation of the South and led his men to victory at the Battles of Thickety Fort, King's Mountain, and Musgrove's Mill. Shelby, who had served in Virginia's House of Delegates in 1779, was elected to North Carolina's General Assembly in 1781 and again in 1782.
In 1783, he moved west, settling in Boonesborough and marrying Susannah Hart, with whom he would have 11 children. Shelby worked hard to separate Kentucky from Virginia and make it its own state, and in 1792, his labors paid off when he was sworn in as Kentucky's first governor. During Shelby's term of office from 1792 to 1796, the state was troubled by conflicts with Native Americans. Shelby convinced George Washington to send a military force under General "Mad" Anthony Wayne to defend white settlers. In 1812, Shelby was again elected as the governor of Kentucky and served until 1816. During this time, he secured the appointment of William Henry Harrison to lead American forces in the Northwest. Isaac Shelby died on July 18, 1826. — (Biography from the American Battlefield Trust)