The Emory Road Chapter, NSDAR, strives to promote historic preservation, education, and patriotism
through the following service committees. Here are examples.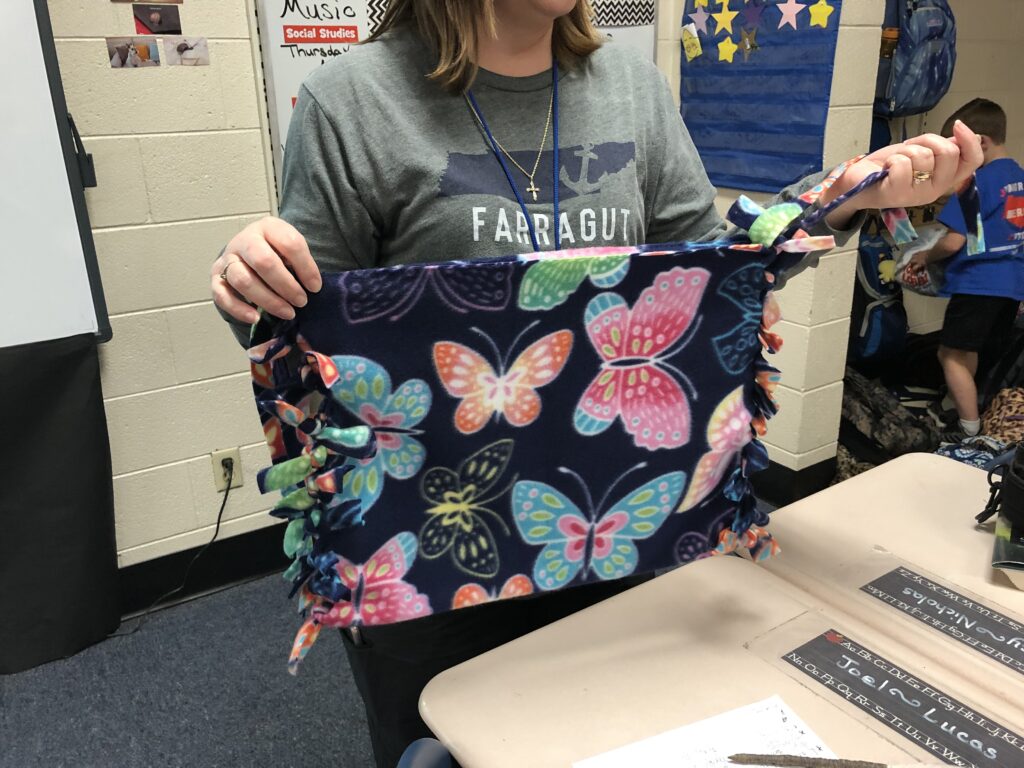 AMERICAN HERITAGE
This committee promotes American history preservation through contests with the arts including sculpture, fiber, music, crafts, literature, drama, traditions, quilts, and oral history.
AMERICAN HISTORY
This committee promotes the study of U. S. history with the American History and Christopher Columbus Essay Contests, presenting the Outstanding Teacher of American History Award, and overseeing the approval process for the Historic Preservation Medal and/or the Recognition Award.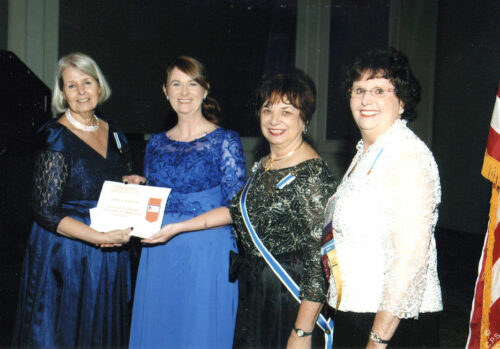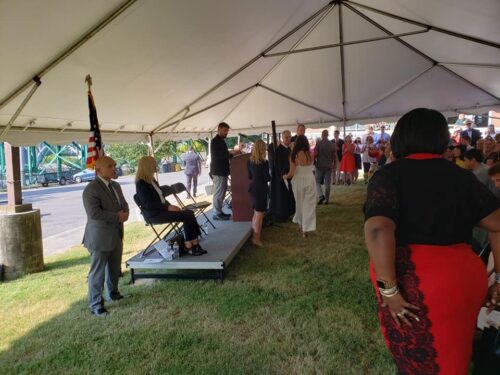 AMERICANISM
This committee promotes knowledge, loyalty, and love of country in the hearts and minds of American citizens. It oversees the approval process for the DAR Medal of Honor and the DAR Americanism Medal.
COMMEMORATIVE EVENTS
This committee coordinates celebrations that mark special dates of events in American history, like the 50th anniversary of the Vietnam War. One way in which the chapter participates in commemorative events is by presenting the Vietnam Lapel Pin to veterans of the Vietnam War.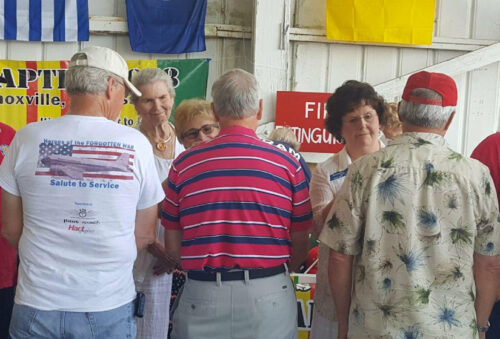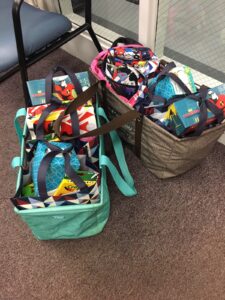 COMMUNITY CLASSROOM
This committee encourages members to become more involved in their community schools by adopting a classroom or a school and provided lesson plans, financial support, and supplies for the students and teachers.
COMMUNITY SERVICE AWARDS
This committee recognizes worthy individuals and organizations for outstanding voluntary service through civic and benevolent activities of acts of heroism.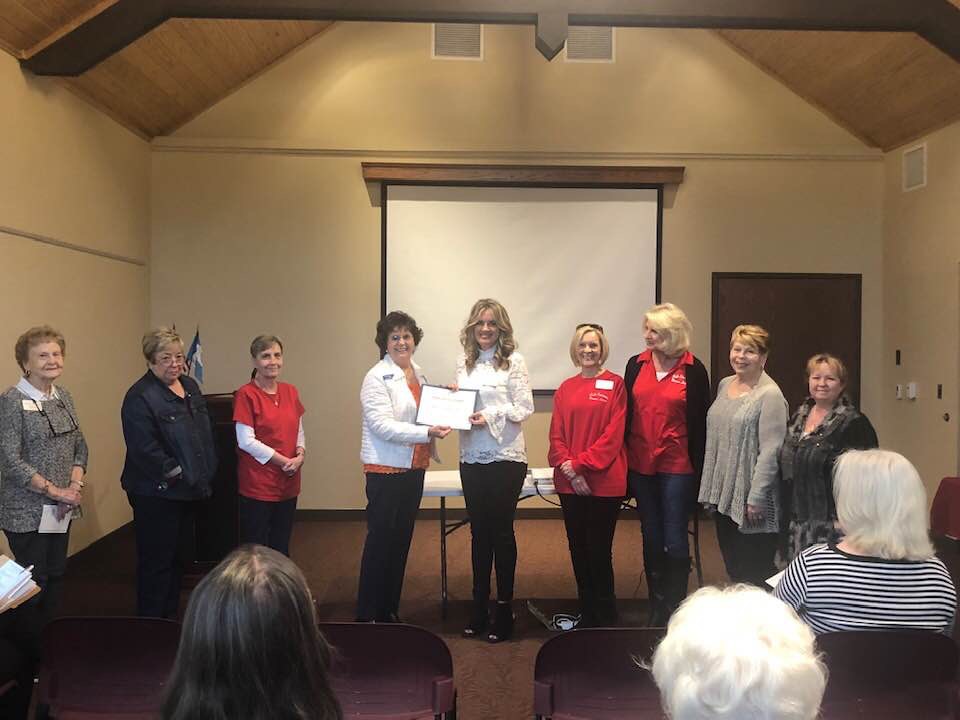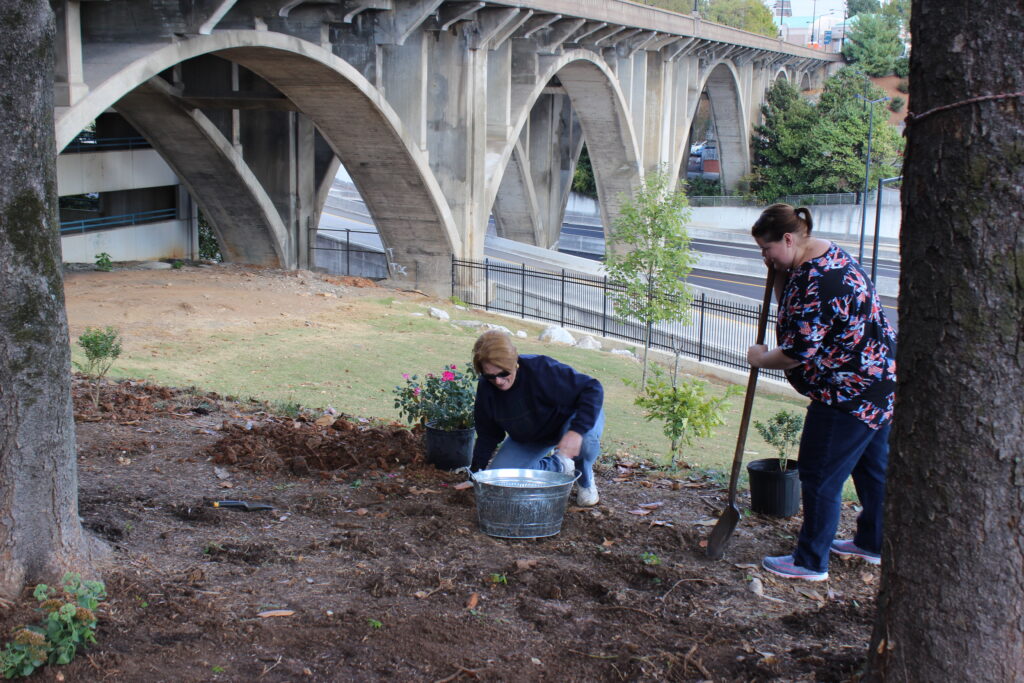 CONSERVATION
The goal of the Conservation Committee is to preserve the global environment and encourage individuals to wisely, use, repair, and restore the earth's natural resources. Conservation projects are often community-oriented. This committee oversees the approval process for the NSDAR Conservation Medal.
CONSTITUTION WEEK
Constitution Week is observed each year from September 17-23. This committee marks the occasion by increasing public knowledge of the history of the Constitution, inspiring the community to defend the Constitution, and sponsoring awards and contests.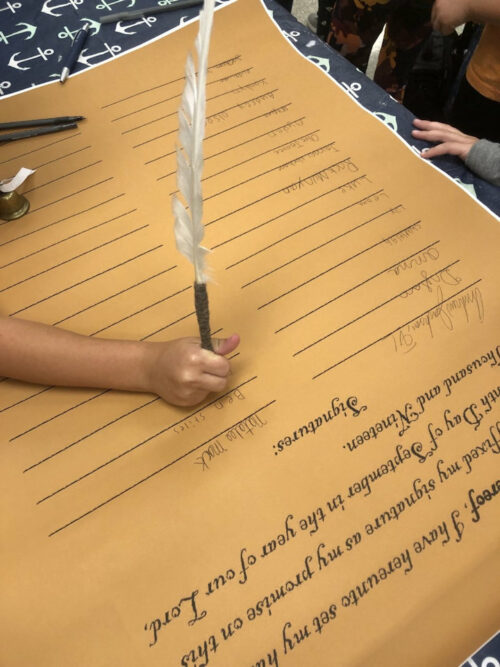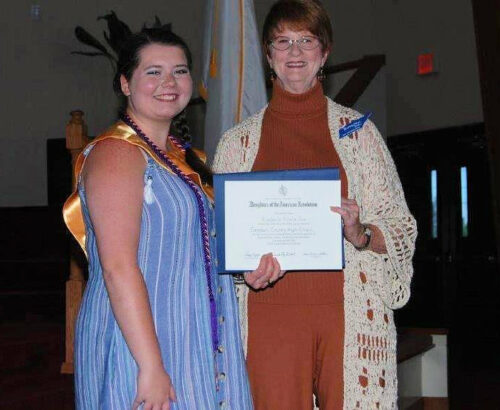 DAR GOOD CITIZENS
This committee recognizes and awards high school seniors who exemplify the qualities of a good citizen.
DAR PROJECT PATRIOT
The DAR Project Patriot Committee supports American's overseas servicemen and servicewomen by sending care packages.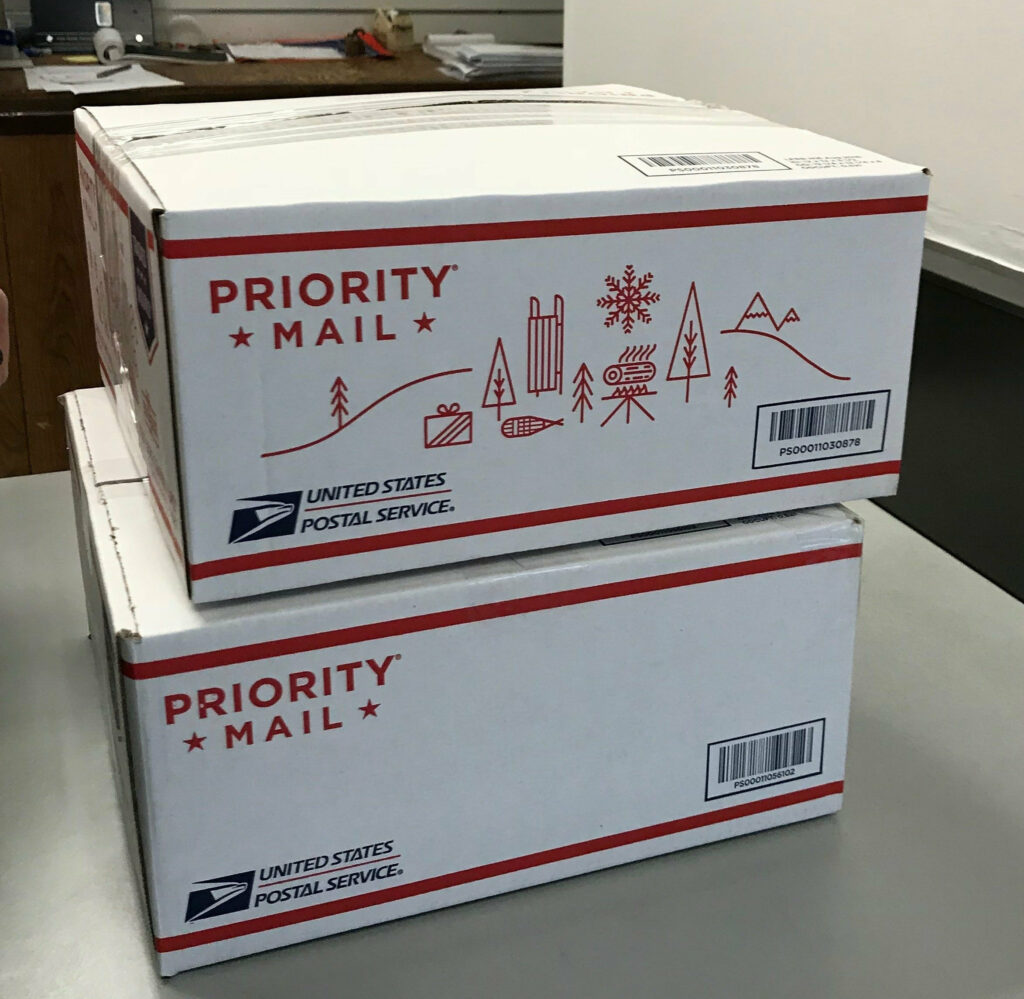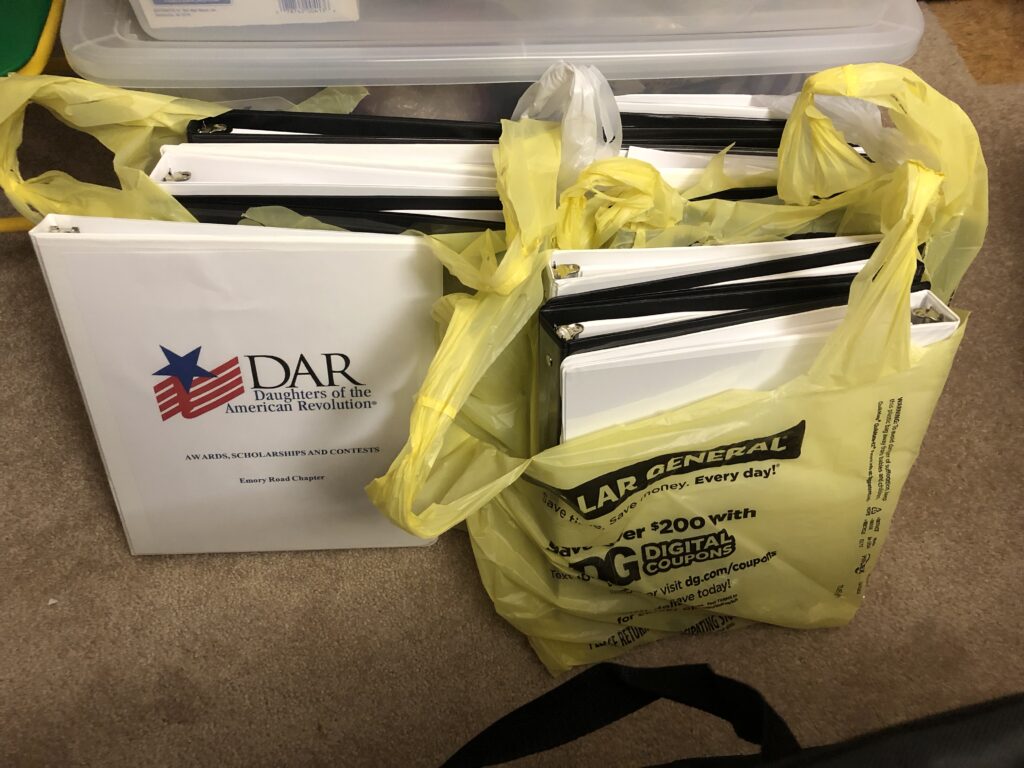 DAR SCHOLARSHIP
This committee promotes DAR scholarships by publicizing current opportunities through high school guidance offices.
DAR SCHOOL
This committee promotes contributions to and support of the two DAR schools and four approved schools. Emory Road Chapter, NSDAR, has made contributions to The Crossnore School and Children's Home, Hindman Settlement School, Inc., and Kate Duncan Smith DAR school.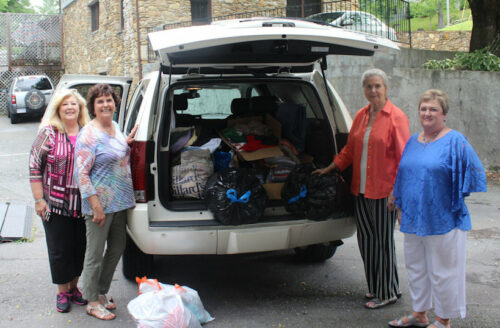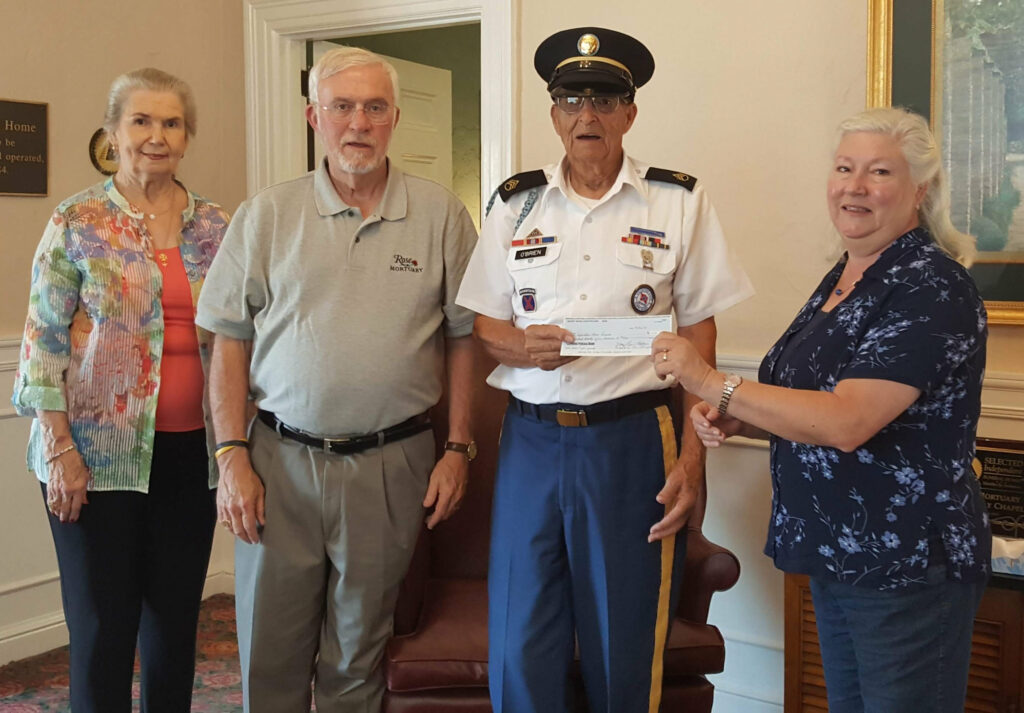 DAR SERVICE TO VETERANS
This committee serves America's veterans by encouraging chapter members to support veterans organizations, medical centers, and nursing homes.
GENEALOGICAL RECORDS
This committee preserves valuable unpublished records such as Bible records.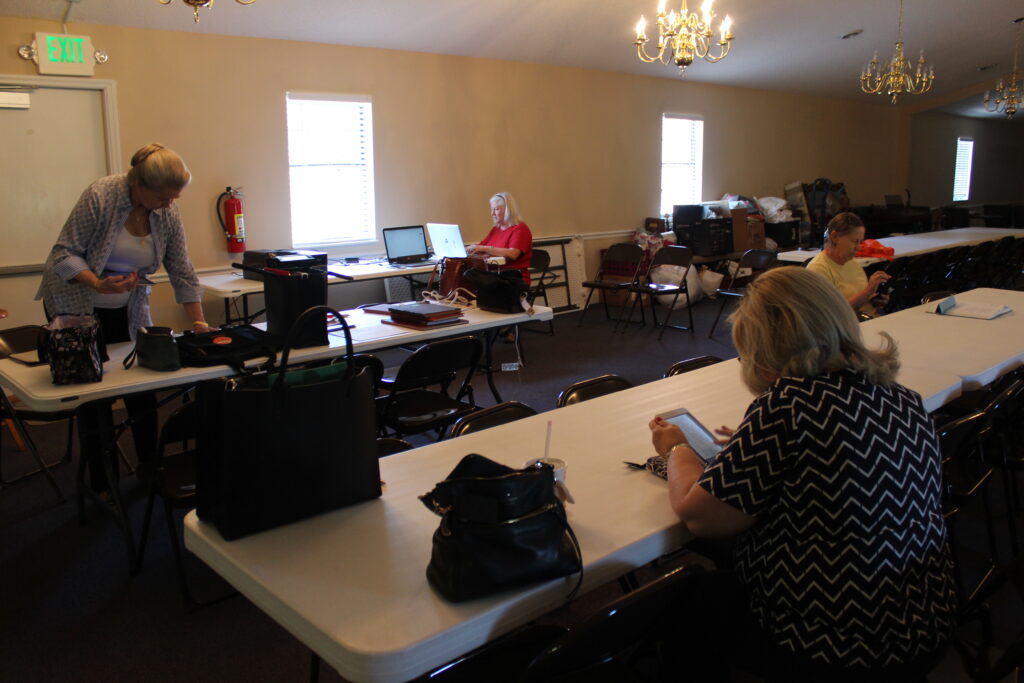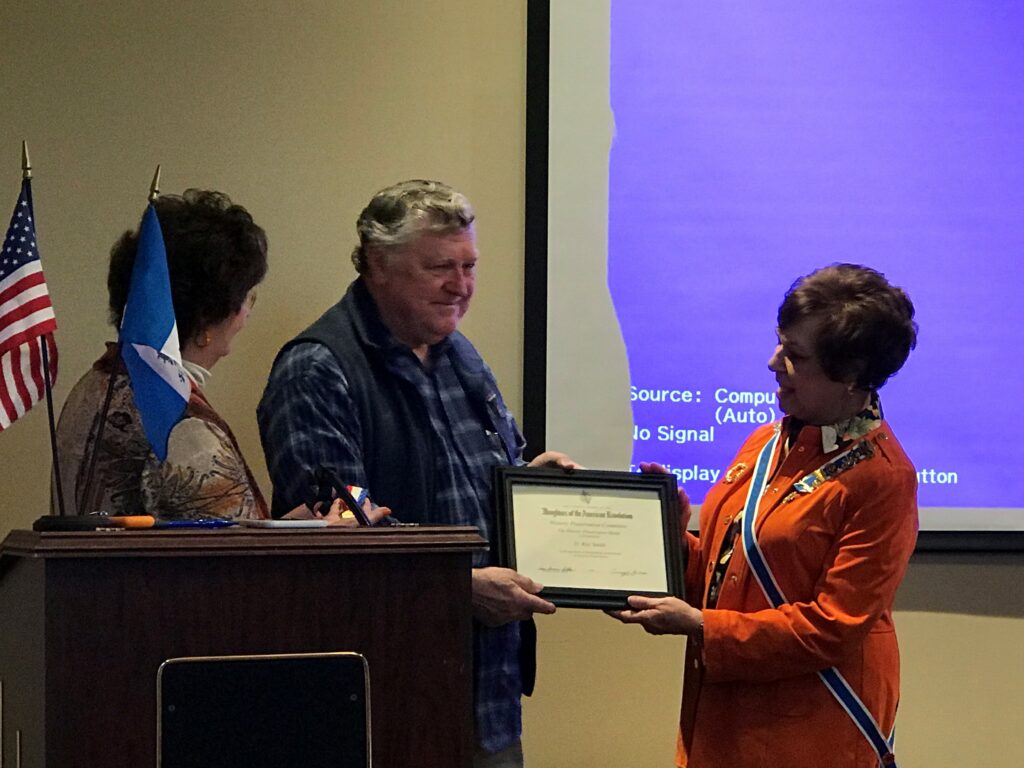 HISTORIC PRESERVATION
This committee promotes historic preservation projects in the community and presents the Historic Preservation Medal to qualified individuals.
JUNIOR AMERICAN CITIZENS
This committee promotes good citizenship and appreciation of American history and heritage by encouraging sponsorship of clubs in schools and other community groups.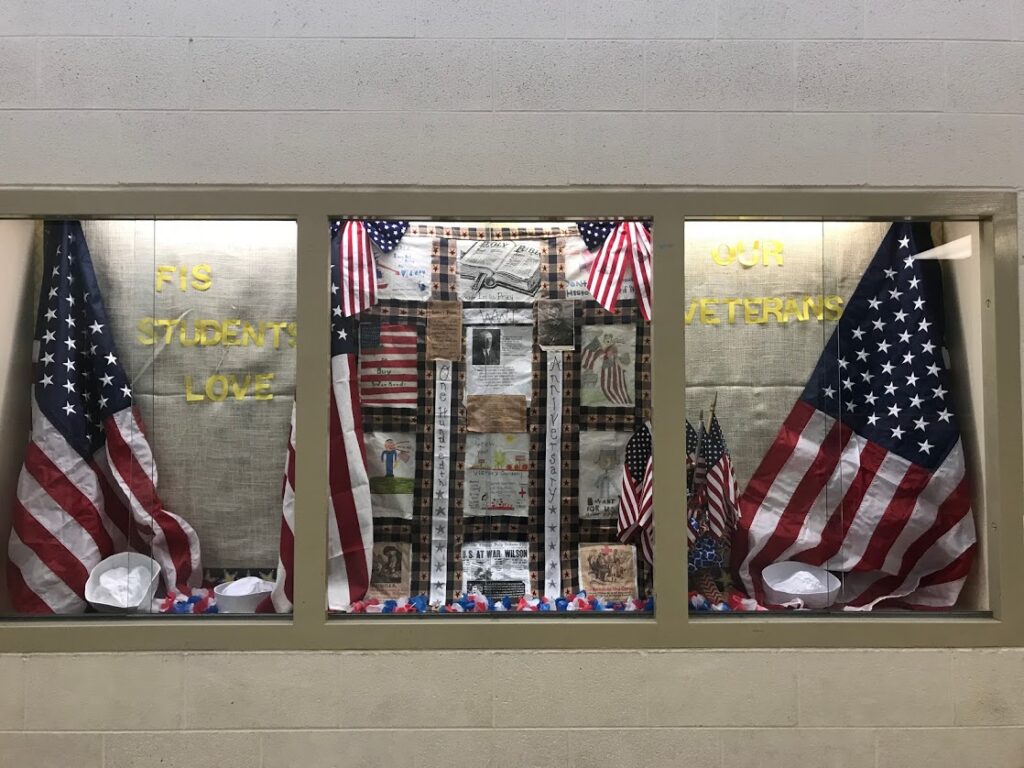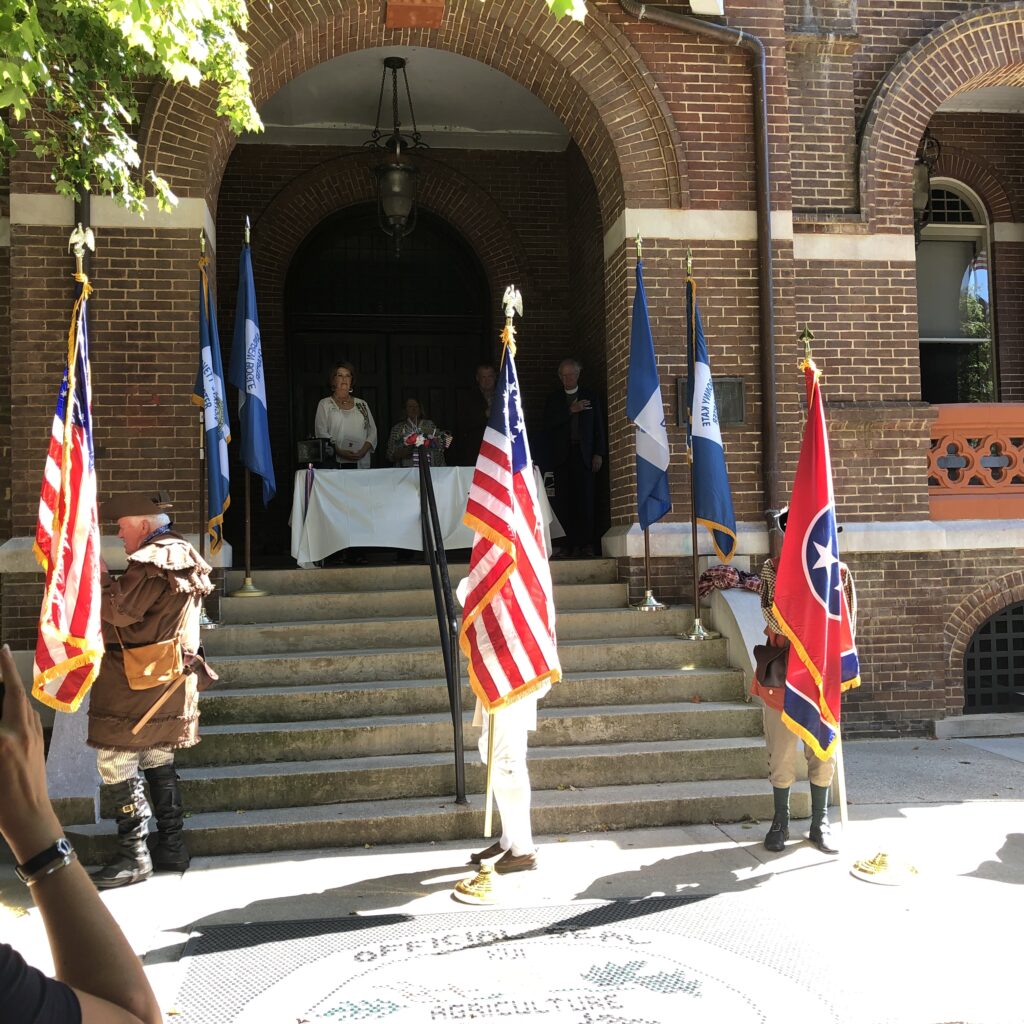 FLAG OF THE UNITED STATES OF AMERICA
This committee promotes learning about the history and proper use of the Flag in the community through educational flag events and projects.
LINEAGE RESEARCH
The Lineage Research Committee assists prospective members in obtaining the required documentation for membership.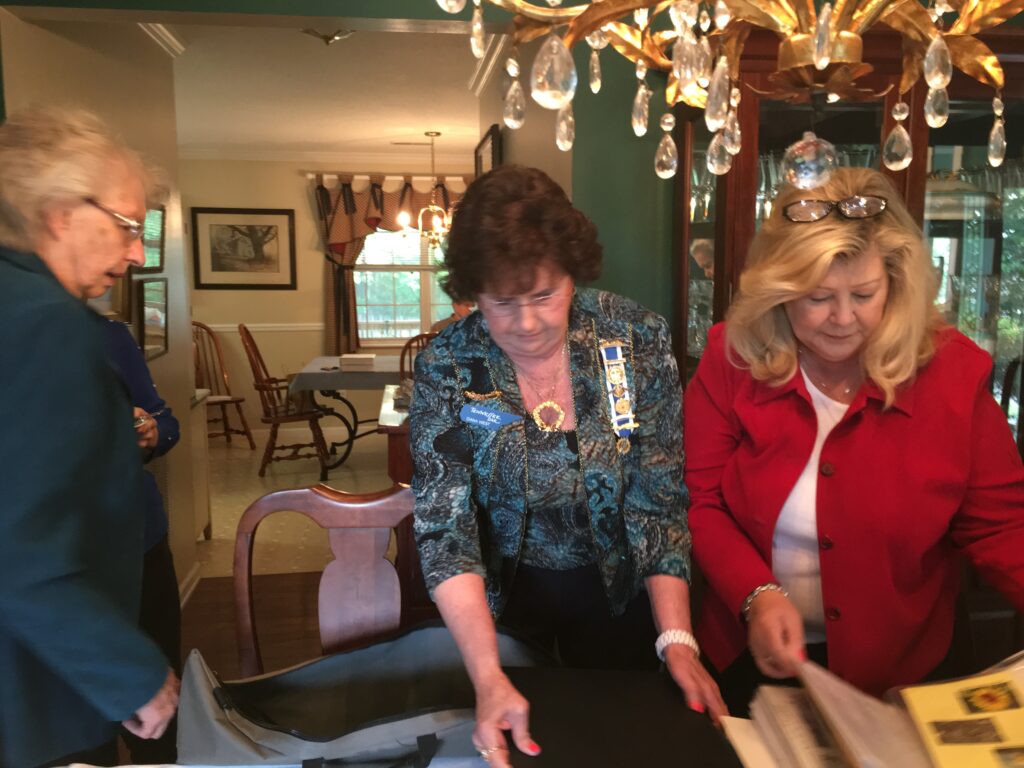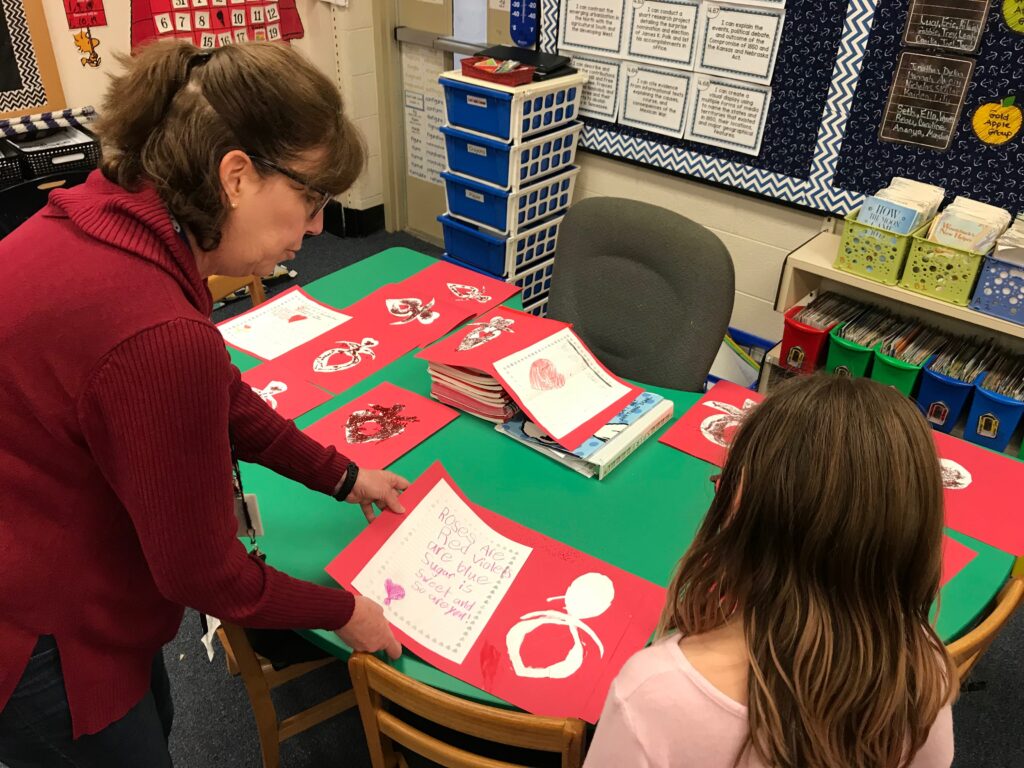 LITERACY PROMOTION
The committee promotes literacy for adults who lack reading and writing skills by serving as tutors or personal advisors.
VOLUNTEER GENEALOGISTS
This committee assists prospective and current members in completing applications for new Patriot lines.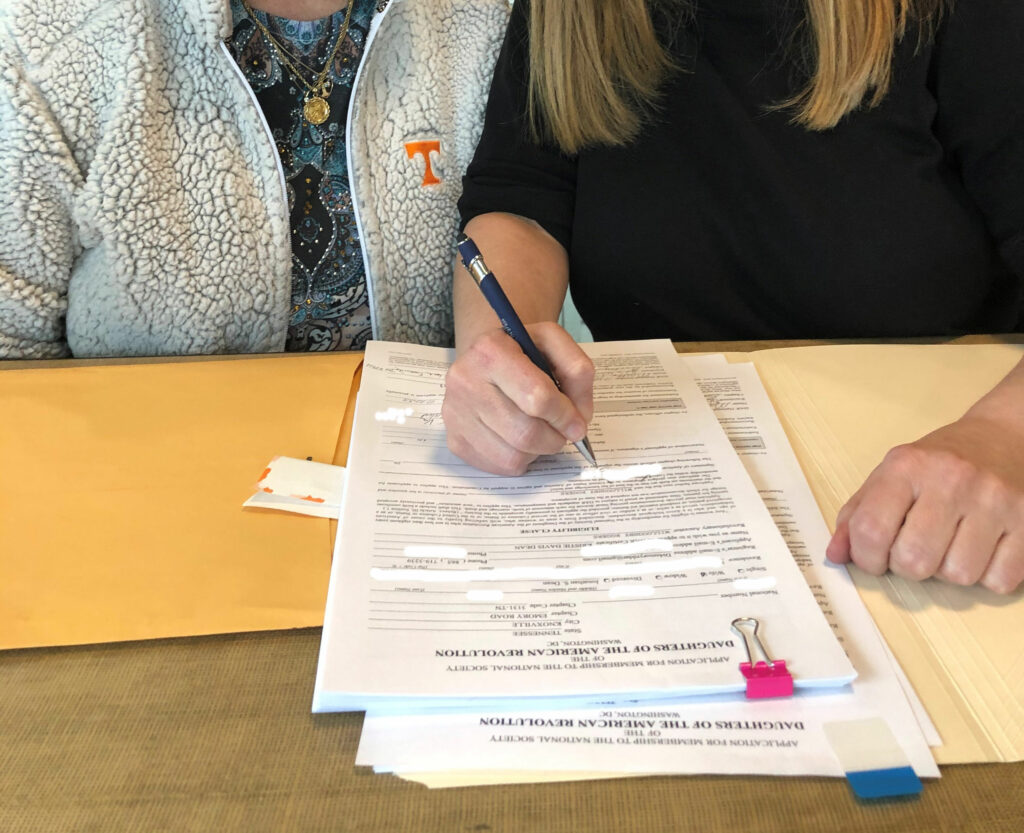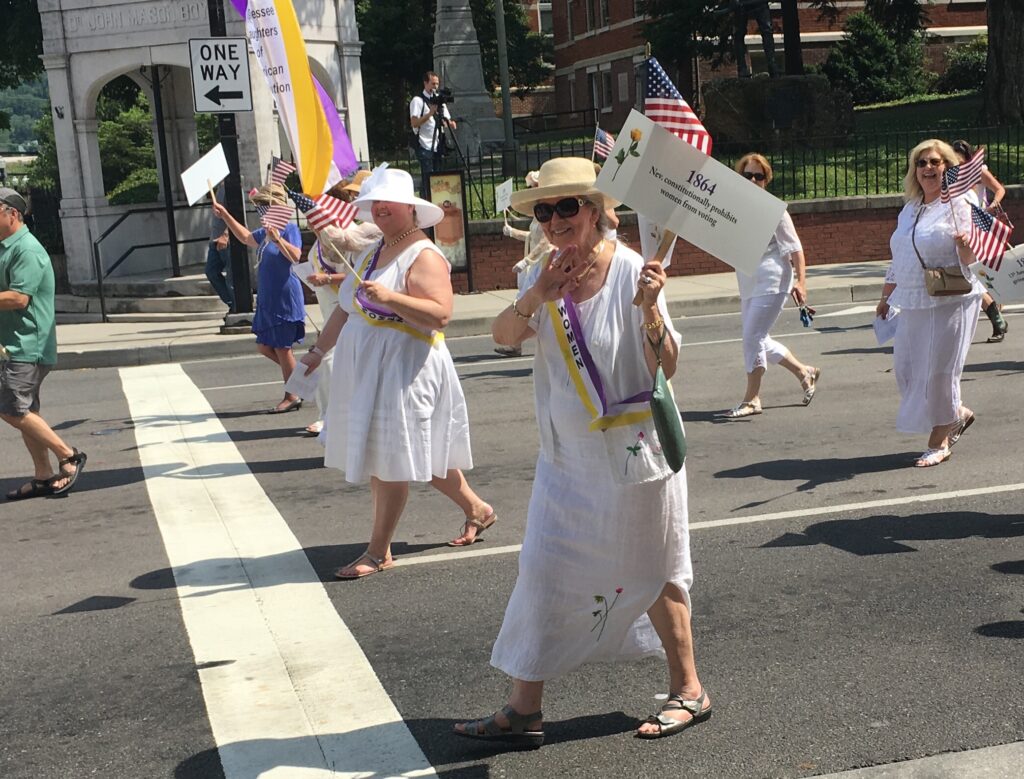 WOMEN'S ISSUES
This committee heightens awareness of the complexity of issues facing today's women. Members are encouraged to write essays exploring these issues and submit them for the national contest.