Welcome!
The Samuel Frazier Chapter, National Society Daughters of the American Revolution (NSDAR or DAR) was chartered on December 19, 1951. We are a multigenerational group that has a long history of serving our community to preserve, educate, and honor our nation's history and those who gave their lives so we can have the freedoms we enjoy as Americans. Each member can trace their lineage to a Patriot of the American Revolutionary War. As a chapter of the NSDAR, we encourage members to fulfill three mission goals: historic preservation, education, and patriotism. We are a chapter of the Tennessee Society DAR (TSDAR) located in the Appalachian District.
The NSDAR's mission of historic preservation, education, and patriotism are close to our chapter members' hearts. We are always looking for new ways to serve our community, state, and country.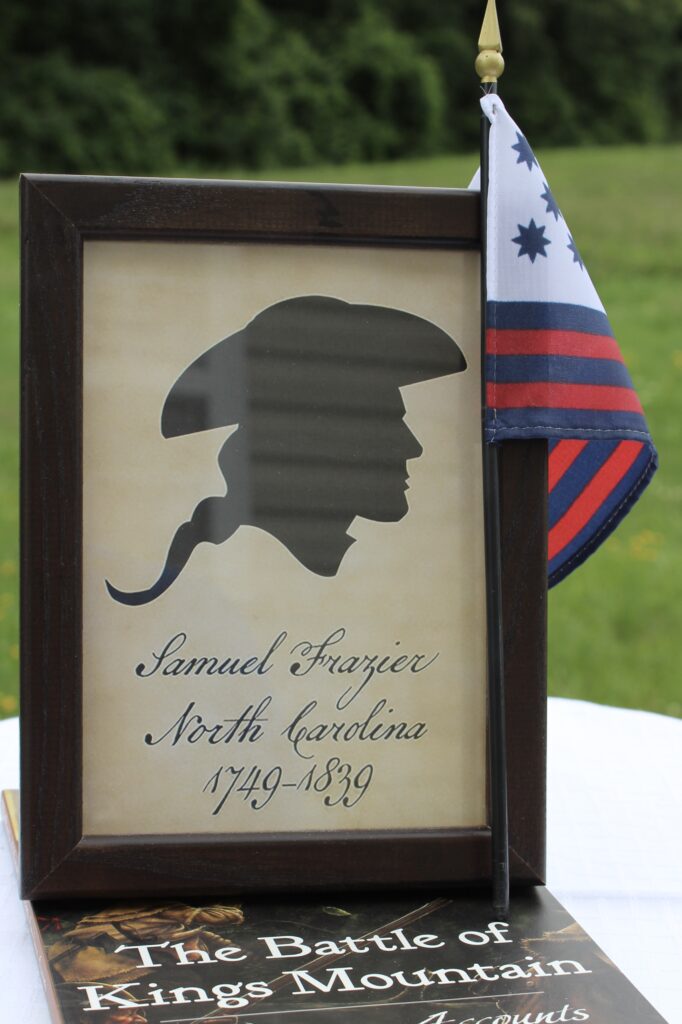 Our Namesake
Samuel Frazier was a Patriot from Guilford, North Carolina, and fought under General Nathanael Greene at the Battle of King's Mountain and the Battle of Guilford Courthouse. After the American Revolutionary War, Frazier moved his family to what would soon become East Tennessee. Serving as a delegate from Greene County, Samuel Frazier was one of the framers and signers of the Tennessee State Constitution of 1796, and soon after became the first State Senator from Greene County. He died at the age of ninety and is buried in Knoxville.