John Sevier was a noted American frontiersman, soldier, and first governor of the state of Tennessee. Born in Virginia in 1745, Sevier, along with his first wife Sarah Hawkins, moved his family to what is now eastern Tennessee in 1775. He was given the nickname "Nolichuckey Jack" for his expeditions along the Nolichuckey River.
He fought the Indians in Lord Dunmore's War (1773-74). During the American Revolution (1775-83), he became a hero when he led his men, part of the "Overmountain Men" over the Appalachian Mountains to victory over British Major Patrick Ferguson's loyalist forces in the Battle of Kings Mountain (1780).
In 1784, Sevier took part in the settler's revolt against Nort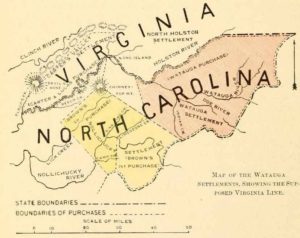 h Carolina that led to the formation of the separate State of Franklin and was elected its first governor. By 1788 the State of Franklin had collapsed, and Sevier was arrested for treason but managed to escape. He was elected to the North Carolina Senate a year later and received a pardon from the governor.
Sevier was known as the founding father of Tennessee. When Tennessee became a state in 1796, he was elected as  its first governor, and also served as the state's third governor.
In 1815, while surveying the boundary between Georgia and the Creek Nation in Alabama, Sevier died after a sudden illness.
He is buried on the lawn of the Old Knoxville Courthouse.
(Click on Images for Slideshow)