Junior members are the future of DAR and Tennessee is proud to have many Junior members serving as Officers and Chairmen at the Chapter, State and National levels.
Juniors are…
A DAR member 18 years of age and until her 36th birthday.
She holds full DAR membership
She might be a college student, career women, stay-at-home mom, or much more
Tennessee supports and celebrates Junior Members through…
The Outstanding Junior contest
The Junior Membership Committee
Paging
Helen Pouch Memorial Fund
Molly Stewart Fund
Tennessee Outstanding
Junior 2022
Emily McDonald Dryden is currently a member of the Cecilia Bradford Carroll Chapter. She has served on several chapter and state committees, served as district secretary, and has paged at more than a dozen state conferences and Continental Congress. She has been a personal page to many visiting state regents, honorary Tennessee state regents, and past President General Denise Doring VanBuren. During her time as a student at the University of Tennessee, she served as Regent of the Daughters at UT Chapter and as member of the Knox County Regent's Council. After graduating from University of Tennessee College of Veterinary Medicine in 2012, Emily became licensed in Tennessee and in Texas, where she practiced until she returned to her native Tennessee to practice full time. In her professional life, she has owned and operated a 24/7 solo large animal mobile practice, worked as a full-time associate veterinarian at Gallatin Animal Hospital, and currently works as a full-time small animal veterinarian associate at Critter Clinic in Gallatin.
Junior Membership Committee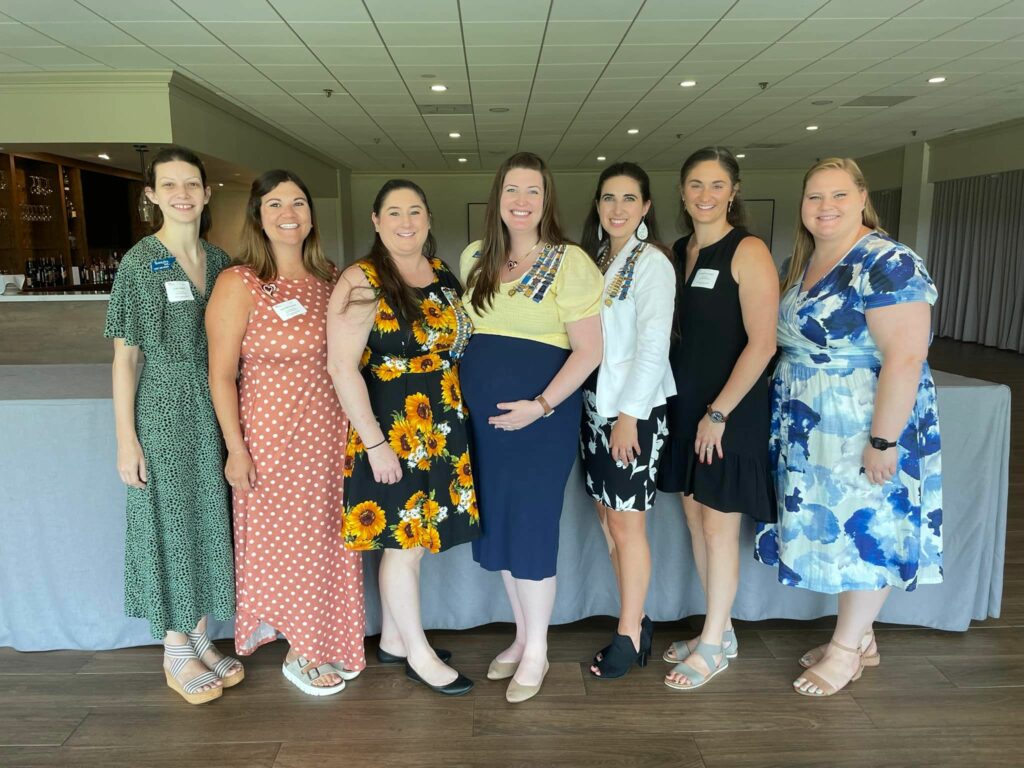 The National Junior Membership Committee was established in 1937 and is celebrating 85 years in 2022.
The goals of the national committee are:
to gain new Junior members;
to build a well-informed Junior membership;
to encourage active participation in all phases of DAR service; and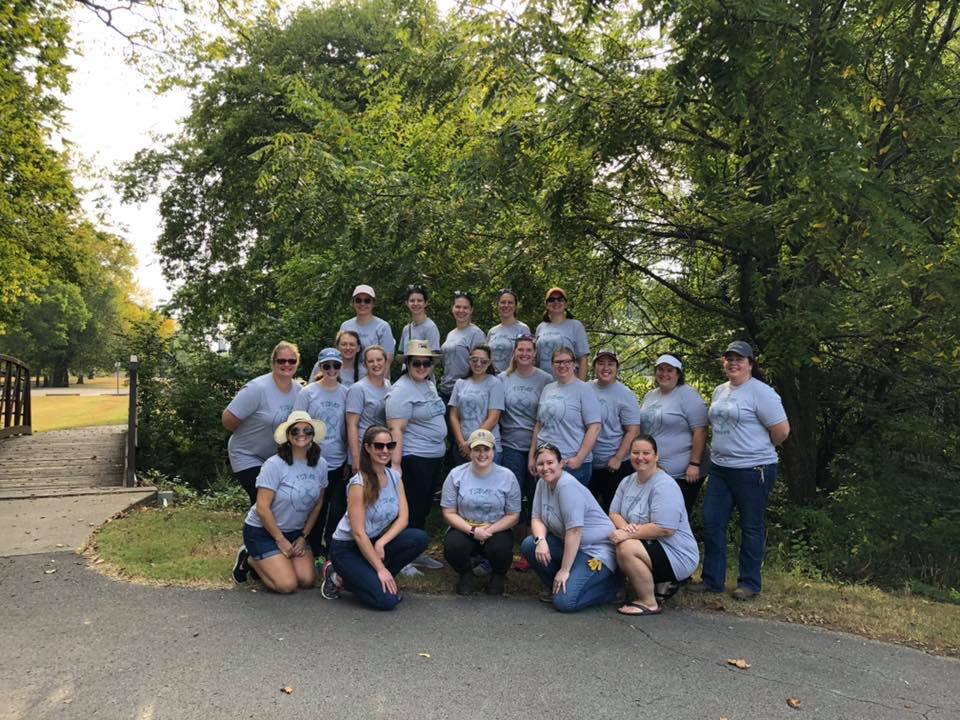 Paging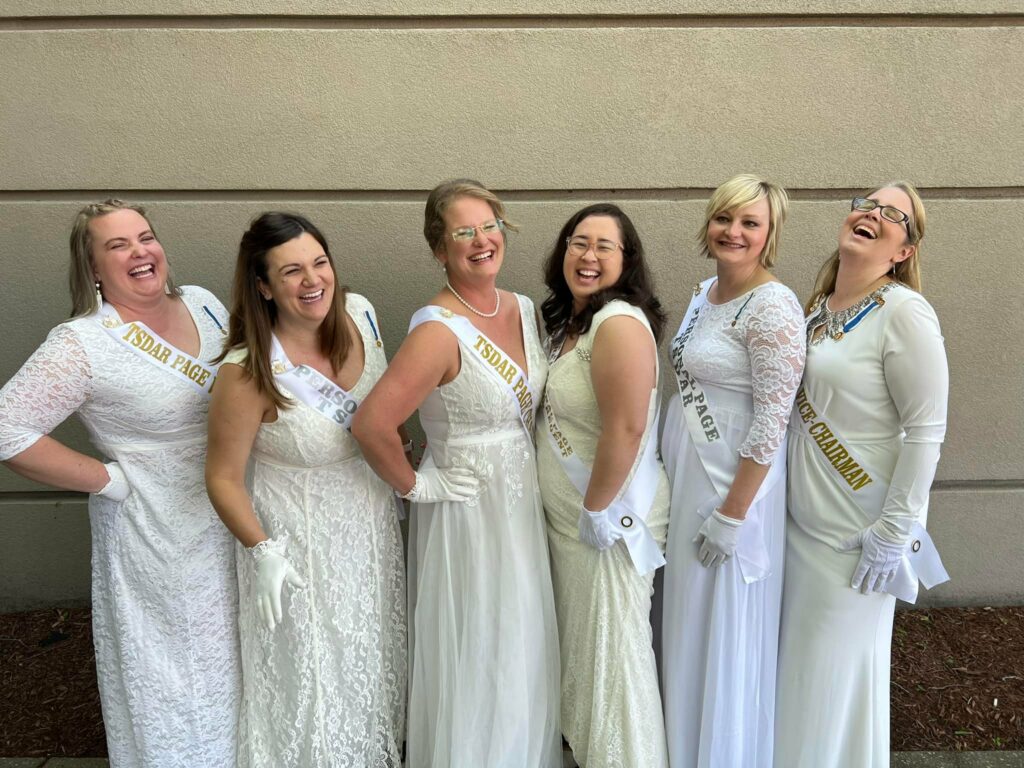 Junior members have the opportunity to serve as Pages. Tennessee Pages serve as hostesses, errand-runners, personal assistants, and flag-bearers at state events. Paging is a great way to get to know the inner workings of DAR on the state and national levels. As a State page, they can be invited to serve the National level at the annual Continental Congress.
The Tennessee Society holds its state conferences on weekends to accommodate all those working mothers, professionals, and students. This is an excellent way to get to know other Juniors and members of the organization. It is also open to C.A.R. members 14 and older. All pages must be sponsored by a DAR member and chapter.
Tennessee Junior members develop lifelong friendships with other pages, and they treasure the memories of their paging experiences. They have fun serving the Society!
Helen Pouch Memorial Fund
The Helen Pouch Memorial Fund was named in memory of Helen Pouch (1901-1919). Helen was the daughter of Helena R. Pouch, who became the first national chair of the Junior Membership Committee in 1937 and later served as President General from 1941-1944
Authorized in 1938, the Helen Pouch Memorial Fund (HPMF) finances projects chosen by the Junior Membership Committee with approval of the NSDAR Executive Committee. Funding includes contributions to the DAR Schools, the National Junior Committee Project, and the Junior Membership Classroom Grants Program. The annual Junior Membership Committee funding commitment through HPMF is more than $120,000. We meet this commitment through contributions to the Fund through Junior Sales, other fundraisers, and general donations.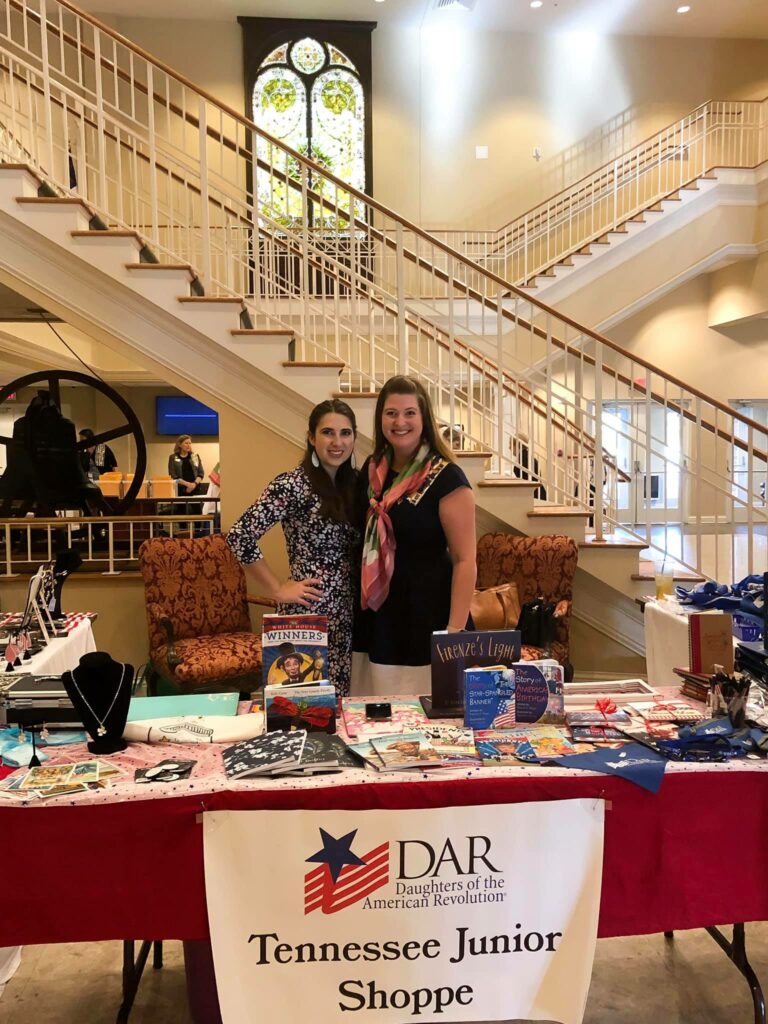 Molly Stewart Fund
The purpose of the Molly Stewart Fund is to help defray expenses of attending Continental Congress for the TSDAR Outstanding Junior. This is funded through state, chapter and individual contributions.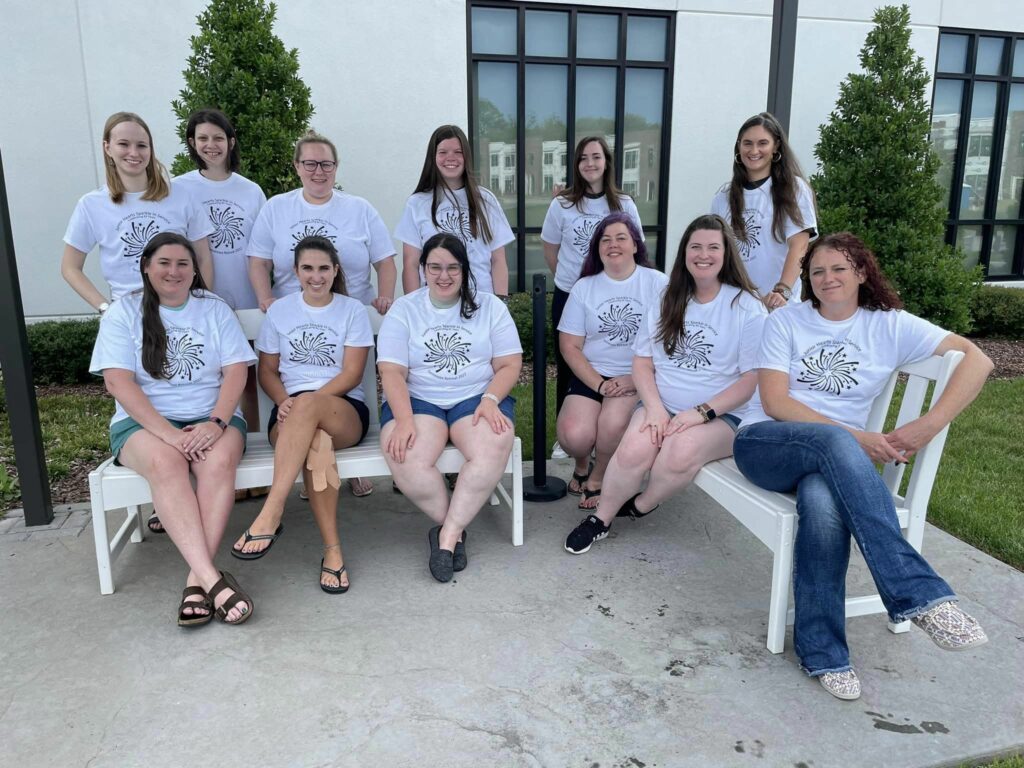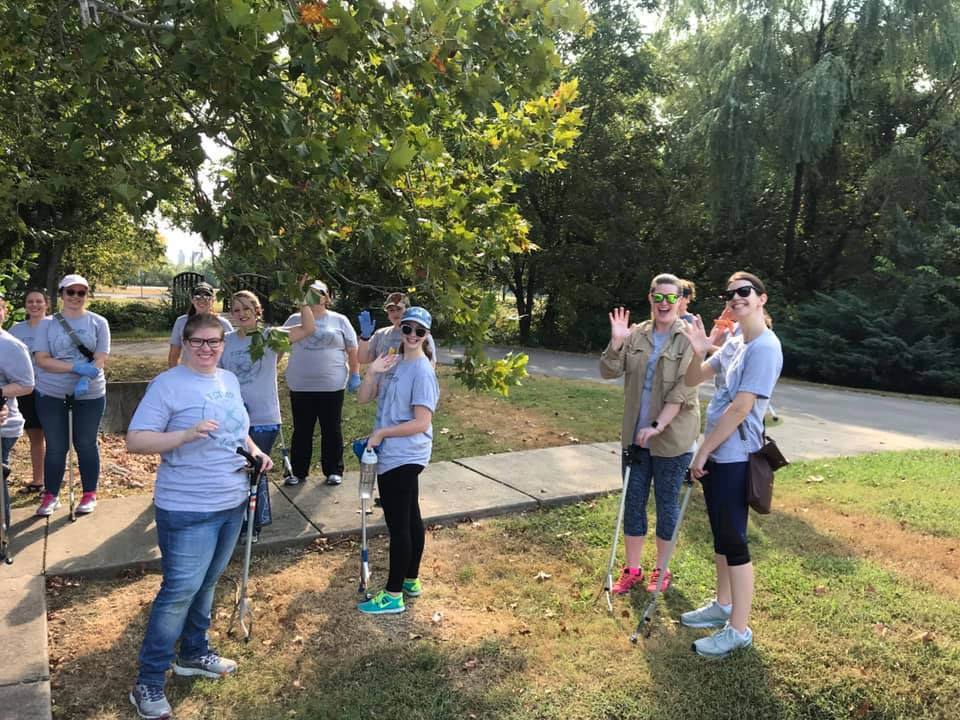 The content contained herein does not necessarily represent the position of the NSDAR. Hyperlinks to other sites are not the responsibility of the NSDAR, the state organizations or individual DAR chapters.